I am pleased to invite Emilia Rutigliano to hang out for a bit on Acting Balanced today as part of her Pump Up Your Book blog tour! She's touring with not one, but five books that encompass the Layers of Veronica! The first three books have been released, including Napoleon, which is the first book in the series.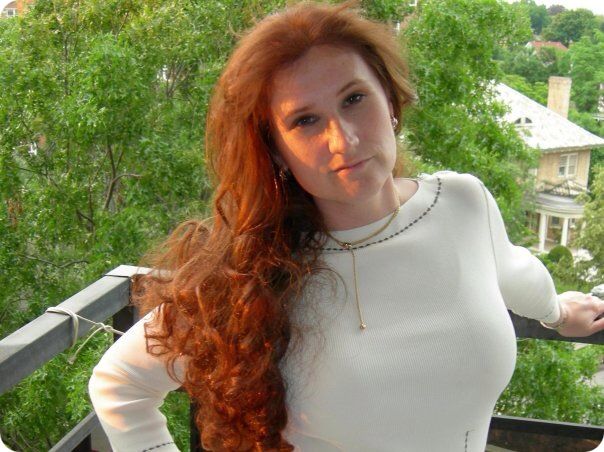 1. Tell us a little bit about how you write your books:

I write whenever I get a free moment regardless where I am – sitting in my car while my daughter is in dance class; sitting in court waiting to be assigned to a judge for trial; in a lounge at the airport waiting for a flight or in bed "trying" to get to sleep. As long as the battery is working, I'll write. There is no time allotment, or word count goals. I don't lose the thought. I'll pick it up several hours later if I have to.

2. How long have you been writing and what do you love about it?

I started writing fiction two years ago, on a dare from a friend. I love it. I specifically love being able to see a situation and work it into my WIP. It's the most amazing feeling to be inspired by a setting, or a meal or a conversation and know that you could memorialize it in your writing. In the same way someone journals or scrapbooks to preserve a happy memory, I write it into my novels. I'm fortunate enough that people who read my books like hearing and seeing the things I've seen.

3. What hobbies/interests do you have?

I love traveling with everything it entails. I enjoy the commute, the hotel stays, the local eateries, the sightseeing and the local commutes and life. I like writing as a means of telling a story. I love hanging out with interesting people and listening to their story.

4. Something people would be surprised to know about me is…

I don't like large parties. I just don't enjoy them at all. I see no reason why 300 people need to celebrate an event. I prefer a night at home with close friends and family to any evening out.

5. If you could invite 4 people (real or fictional, living or dead) to a dinner party, who would you invite and what would you serve?

Let's start with what I would serve: I would have a table laden with salads/antipasti/zakuski/tapas or whatever name you would want to call it. But they would be small appetizing foods that you could eat with your fingers. All of the best conversations of my life were around a dinner table… and the food has to be plentiful and delicious, but not at all fussy. The dress code would be casual. In attendance would be Oscar Wilde, Robin Williams, Malcom Gladwell and Napoleon Hill. It's a really long explanation why. But that would be my dream dinner.

6. I can't live without…

Oh are you kidding? I am so particular, I have specific glasses I swear the water tastes better in

I can't live without my family. I can, of course, but when they are not with me, it's no fun. They are my favorite companions and entertainers. They make me laugh even when I'm yelling at them.

As far as favorite physical items… my AirBook (which has all my picture, playlists in it). My contigo thermos from which I sip all day (usually with a hot tea in winter, or iced water in the summer.) My iPhone which allows me to shop, keep my schedule and keep in touch with everyone at the same time. My English Pear& Fresia body lotion from Jo Malone (it's a cult, you wouldn't understand). And there are roughly 400 other items that I swear by.

7. Tell us a little about this current book - what was your favorite part about writing it?

The Layers of Veronica is a series about a 35-year-old divorcee who is NOT looking for the next relationship. She does, however, take any opportunity to enjoy life and strive up. She is most fortunate to meet extraordinary characters each of whom has a remarkable journey. Each of them becomes a layer (story) in the books. The books are not 'stand-alone'. You need to start from the 1st and read consecutively to the 5th. There are no repeating or introductory passages in the later books. Those that enjoy Veronica's story cannot wait to continue to find out how her story progresses and what becomes of all of the other characters. Those that do not subscribe to her lifestyle or thoughts, simply don't continue. There is a lot to take in, but Veronica becomes a friend. You miss her when the series ends.

8. What's next for your writing?

I've just started a series called Alexandra's Order. It is a three-book series. It'll take me a year or so to write the three books. I don't think I'll publish until all three are written. Until then, I'm looking forward to introducing people to Veronica. All five books should be out in the spring. That makes me very happy.

9. How can your fans stay up to date with what you are doing?

My Facebook page, www.facebook.com/layersofveronica is always current, and I update when a book is published or when an event is coming up. There is also a page dedicated to Veronica, layersofveronica.com, but I don't update as often as possible. I'm always available by email if anyone wants to ask me anything, too. Emilia@layersofveronica.com.