I am pleased to be reviewing Iconic Spirits: An Intoxicating History by Mark Spivak as part of his
Iconic Spirits blog tour
! If you missed it, he guest posted yesterday about
The Sexiest Drink on Earth
!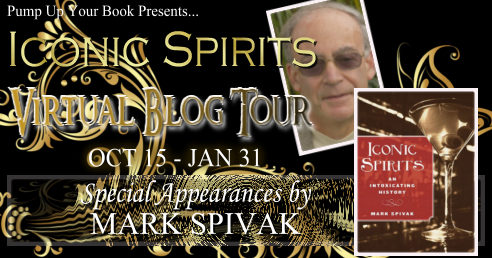 From the Publisher:
Iconic Spirits: An Intoxicating History (Lyons Press; hardcover, $16.95), by Mark Spivak, is a compelling portrait of twelve spirits that changed the world and forged the cocktail culture. Some are categories and others are specific brands, but they are all amazing, resonant and untold stories. Each chapter closes with recipes for the most popular and important cocktails.
What's the relationship between moonshine and NASCAR? Why was absinthe considered to be the most dangerous substance on earth? What was the cause of the Gin Craze in 18th century London, an epidemic of mass drunkenness that continued for fifty years? How did a homeless man become the 165th wealthiest person in America?
"These are the best types of stories," says Spivak. "They are the kind a writer could never make up."
My Review:
If you've ever sat staring at a bar menu or all of the bottles lined up on the shelf somewhere and wondered how someone came up with that idea or how they decided that various spirits were worth drinking... this is the book for you!
Combining fascinating history with iconic recipes, this book takes the reader on a journey across the world, from high society to backwoods stills and shares some great tidbits that will make you the life of the party and a sure-fire winner if the Origins of Spirits is ever a Jeopardy category. I personally liked the recipes and connections that this book made - and I heartily recommend it to anyone who has ever had a drink of hard liquor - or wants to!
About the Author: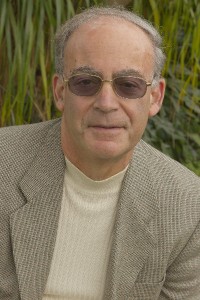 Mark Spivak is an award-winning writer specializing in wine, spirits, food, restaurants and culinary travel. He was the wine writer for the Palm Beach Post from 1994-1999, and since 2001 has been the Wine and Spirits Editor for the Palm Beach Media Group, as well as the restaurant critic for Palm Beach Illustrated. His work has appeared in National Geographic Traveler, Robb Report, Ritz-Carlton, Continental, Art & Antiques, Newsmax, Dream of Italy and Arizona Highways. From 1999-2011 he hosted Uncorked! Radio, a highly successful wine talk show on the Palm Beach affiliate of National Public Radio.
Mark began writing Iconic Spirits after becoming fascinated with the untold stories behind the world's greatest liquors. As a writer, he's always searching for the unknown details that make his subjects compelling and unique.His latest book is
Iconic Spirits: An Intoxicating History
.
Visit Mark's website at
http://www.iconicspirits.net
.
Become a fan of Mark Spivak at Facebook:
http://www.facebook.com/mark.spivak.3
Pick up your copy of
Iconic Spirits
at Amazon
Disclaimer: I received this book at no cost to assist with my review. All opinions are my own.