I'm so pleased to invite my friend Claudya, also known as
Unknown Mami
to guest post about San Francisco today as part of Travelling with Kids!
Do you love the city (or town, or village, or you name it) that you live in? I do. I live in San Francisco, CA and I love it.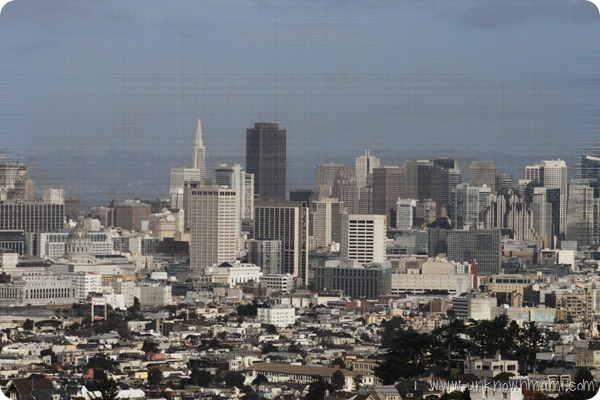 This city is beautiful, diverse, and inspiring. If you've visited, you know what I'm taking about. If you haven't yet, what are you waiting for? Come and if you have kids bring them.
A bit of advice…
Bring comfortable walking shoes. This is a walking city. Even if you have a car with you, once you find a parking space you will not want to give it up because you may never find another one again.
If you visit in the summer do not make the mistake of thinking you will be hot. If you pack shorts and tank tops you will end up buying an over-priced sweatshirt emblazoned with "San Francisco" across the chest. That coupled with your white tennis shoes will tip off all the locals that you are a tourist that did no research. Layer, you will thank me.
Do not refer to the city as "Frisco", you will sound silly.
Panhandlers abound. If you are tender-hearted and like to give you better bring a bucket worth of change as panhandlers do not accept credit cards yet.
Okay, now for the sites. I'm going to focus on things the whole family can do on the cheap.
Touristy as it may seem, you must see the Golden Gate Bridge, You can walk across it, drive across it (bring toll fare), or just view it up close or from a distance. It is beautiful. There is a reason it is famous.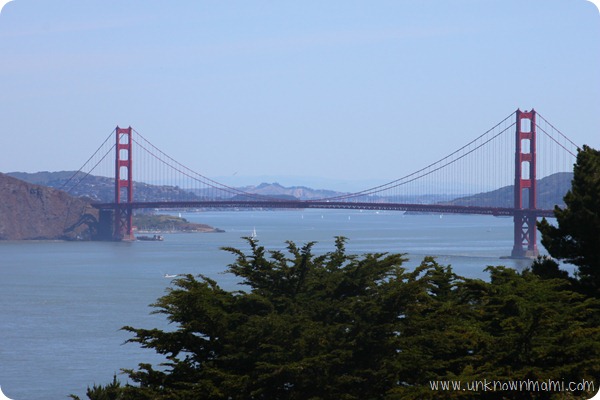 Have a picnic in Alamo Square Park. You can buy sandwiches at the
Alamo Square Market
. From Alamo Square Park you can take the requisite picture in front of the Painted Ladies (yes, that's where the TV show Full House exterior is). If you have very young littles, there is a playground they can enjoy.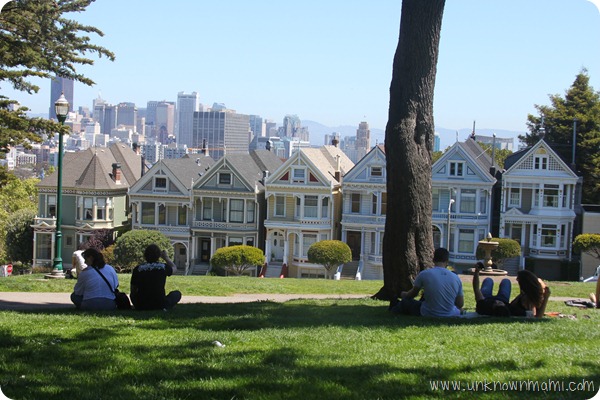 Visit The Castro where if you are lucky you may be able to catch a movie at
The Castro Theater
depending on the rating and the age of the littles you have with you. Be warned that you may see naked people. Most likely it is just a naked man. I always seem to see the same naked man. If your children ask you can tell them that public nudity is legal in San Francisco.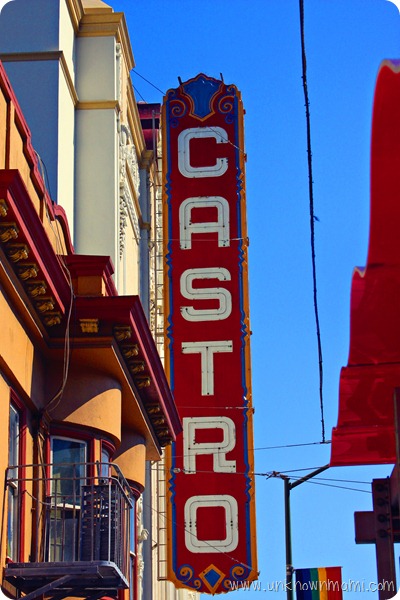 You might want to do this activity right after you visit The Castro because it is within walking distance…visit
Seward Mini Park
. They are not kidding when they call this park a mini park. It is teeny tiny, and it only has one feature a HUGE concrete slide.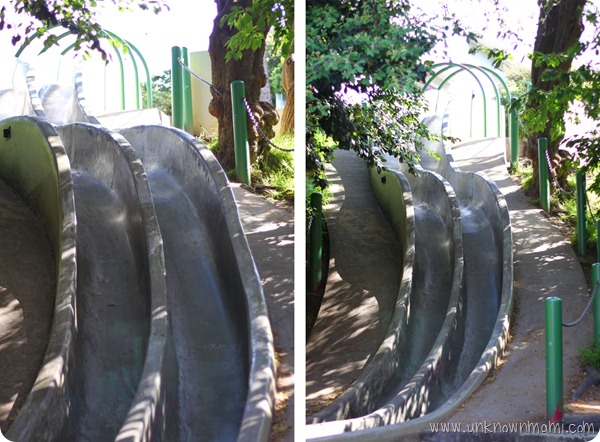 These slides are not for the faint of heart or the extremely young.
Last, but not least I recommend that you just walk around. San Francisco is full of wonderful surprises and the best way to find them is by taking a walk.
Thanks again to Unknown Mami for sharing her favorite San Francisco places! I know that I'm putting SF on my bucket list!