As part of her Pump Up Your Book virtual tour, I was able to host author, Deby Eisenberg as a guest blogger yesterday and am pleased to be able to bring you my review of her debut novel, Pictures of the Past , today.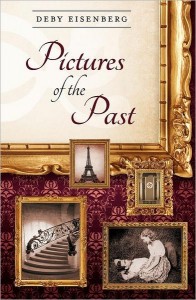 First-time novelist Deby Eisenberg hits the ground running with PICTURES OF THE PAST, an epic family and historical saga, sweeping through Chicago, Paris and Berlin, reliving events from pre-World War II Europe, but beginning in contemporary times. An Impressionist painting, hanging for decades in the Art Institute of Chicago and donated by the charismatic philanthropist Taylor Woodmere, is challenged by an elderly woman as a Nazi theft.
Mary Lignor of Book Pleasures says, "This novel is one of the most intriguing and beautiful books that I have ever read. The ending of this book will touch your heart… The writing is first class."
Taylor's story takes the reader to 1937. Sent to Paris on family business, he reluctantly leaves his girlfriend, Emily, a spoiled debutante from Newport, Rhode Island. But once in Europe, he immediately falls in love – first with an Henri Lebasque painting, and then with the enchanting Sarah Berger of Berlin. After Taylor returns home, the Berger family becomes trapped in the Nazi web, and any attempts for the new lovers to be reunited are thwarted.
Interwoven with this narrative is the story of Rachel Gold, a beautiful and bright Chicago girl caught up in the times of the late 1960's. Pregnant and abandoned by her boyfriend Court Woodmere, Taylor's son, she moves to New York to live with her aunt, a Holocaust survivor. Years later, as the controversy surrounding the provenance of the painting becomes public, Rachel's grown son is disturbed by his inexplicable familiarity with the work of art. And it is only Taylor Woodmere who can unravel the complicated puzzle of their lives.
As a Book Club leader for the past sixteen years, Eisenberg came to understand the kinds of stories that grabbed her group and she challenged herself to write a novel that her avid readers could not put down and would love to discuss.
The result was PICTURES OF THE PAST.
This book grabbed me right from the title and wove a story that seamlessly slipped between generations and places. I am drawn to books about the holocaust because of my own family's history - my grandfather was a German socialist who left his homeland in fear of his life, settled in Canada and returned to Germany during the war to aid the Allies in the war effort. It's always been a passionate time in my own family story I am drawn to stories that revolve around that time. What I love about Pictures of the Past is that it is clearly well researched and steeped in details but it focuses on the people and how they react to the situations that they are in.
One of the things that makes this story so moving is how well it shifts between generations and shows the links - strong and broken - between what happened in the past and how it affects everyone and their descendants. If you are a fan of historical fiction, particularly 20th century Holocaust or WW II stories than this book needs to go on your Must Read list!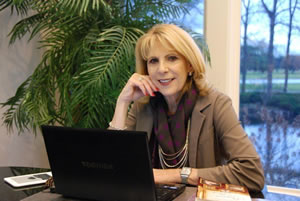 As the leader of an established Chicago area Book Club, Deby Eisenberg challenged herself to write a novel that her avid readers could not put down and would love to discuss. With a Masters Degree from the University of Chicago, she is a former English teacher and journalist. Inspired by so many wonderful books and formidable authors, and drawing on her love of literary research, art, architecture, Jewish history, and travel in the United States and Europe, she tried to envision a multi-generational love story that would inform as well as entertain, that would broaden the mind and open the heart. Deby and her husband Michael, an obstetrician-gynecologist, live in Riverwoods, Illinois. They have three grown children and two grandchildren.