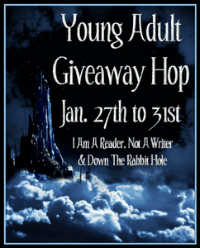 Welcome to Acting Balanced!
I asked my teenage daughter what her favorite book in the YA genre is and she had a list of several, but the one that she mentioned that I've found to be fabulous too is:
The Hunger Games by Suzanne Collins - and Amazon.com readers agree .... it's been number on the best seller list for 872 days!
I am also including a copy of The Girl Who Was on Fire: Your Favorite Authors on Suzanne Collins' Hunger Games Trilogy because as an adult YA reader I love reading other people's take on what they've read and this offers some really fun and interesting insights into the Hunger Games!
My giveaway is open to the US and Canada only this time and you can enter by completing the rafflecopter form below:
a Rafflecopter giveaway
Now that you've entered my giveaway you should check out all of these other great ones: