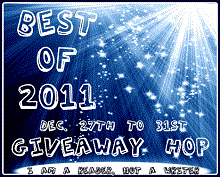 When I looked through all of my reviews in 2011, and thought about what I had read, the first thing that came to mind was Dale Mayer's work that I reviewed this past fall -
Tuesday's Child
and
Hide'N Go Seek
, so I approached her about offering a giveaway of BOTH as EBOOKS and she agreed!
And it's the perfect time to read Tuesday's Child and HideN' Go Seek, because the third book in the series (Maddy's Floor) will be out next month! I've seen a sneak peek of the cover and I'm really excited!
Here are the publisher's blurbs of both books you will win:
Shunned and ridiculed all her life for something she can't control, Samantha Blair hides her psychic abilities and lives on the fringes of society. Against her will, however, she's tapped into a killer—or rather, his victims. Each woman's murder, blow-by-blow, ravages her mind until their death releases her back to her body. Sam knows she must go to the authorities, but will the rugged, no-nonsense detective in charge of tracking down the killer believe her?
Detective Brandt Sutherland only trusts hard evidence, yet Sam's visions offer clues he needs to catch a killer. The more he learns about her incredible abilities, however, the clearer it becomes that Sam's visions have put her in the killer's line of fire. Now Brandt must save her from something he cannot see or understand…and risk losing his heart in the process.
As danger and desire collide, passion raises the stakes in a game Sam and Brandt don't dare lose.
Hide'n Go Seek
A twisted game of Hide'n Go Seek forces an unlikely alliance between a no-nonsense FBI agent and a search-and-rescue worker.
Celebrated search-and-rescue worker Kali Jordon has hidden her psychic abilities by crediting her canine partner Shiloh with the recoveries. But Kali knows the grim truth—The Sight that she inherited from her grandmother allows her to trace violent energy unerringly to victims of murder. No one knows her secret until a twisted killer challenges her to a deadly game of Hide'n Go Seek that threatens those closest to her.
Now she must rely on FBI Special Agent Grant Summers, a man who has sworn to protect her, even as he suspects there's more to Kali and Shiloh than meets the eye. As the killer draws a tighter and tighter circle around Kali, she and Grant find there's no place to hide from themselves.
Are her visions the key to finding the latest victim alive or will this twisted game of Hide'n Go Seek cost her…everything?
This giveaway is open worldwide and the winner will get their choice of ebook format of BOTH ebooks!
a Rafflecopter giveaway
And now that you've entered my giveaway, please check out all of these other great blogs that are sharing giveaways too (most will start after Midnight tonight):