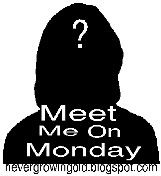 Questions:
1. Do you eat Sushi?
Yep!!!
2. What kind of bath soap do you use?
I'm not too fussy... I keep Ivory for the kids and Dove for my face, but right now I'm testing out some great soap from Beecology for a review...
3. How often do you talk to your Mom?
At least every other day
4. What TV shows do you watch on a regular basis?
I don't have cable, so I tend to watch whole series on netflix and then move on
5. Did you start Christmas shopping yet?
Yes!