I am pleased to be part of TLC Book Tour's Rule Tour! Rule is a New Adult Romance and a book that I just couldn't put down!
From the Publisher: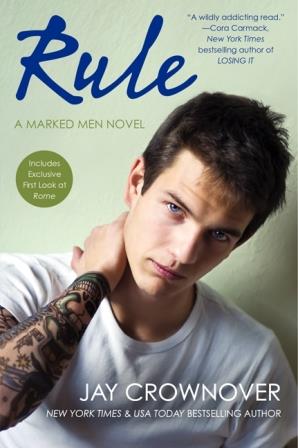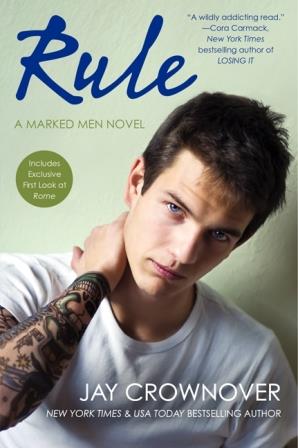 Opposites in every way . . . except the one that matters
Shaw Landon loved Rule Archer from the moment she laid eyes on him. Rule is everything a straight–A pre-med student like Shaw shouldn't want–and the only person she's never tried to please. She isn't afraid of his scary piercings and tattoos or his wild attitude. Though she knows that Rule is wrong for her, her heart just won't listen.
To a rebel like Rule Archer, Shaw Landon is a stuck-up, perfect princess-and his dead twin brother's girl. She lives by other people's rules; he makes his own. He doesn't have time for a good girl like Shaw-even if she's the only one who can see the person he truly is.
But a short skirt, too many birthday cocktails, and spilled secrets lead to a night neither can forget. Now, Shaw and Rule have to figure out how a girl like her and a guy like him are supposed to be together without destroying their love . . . or each other.
The first Marked Men novel in Jay Crownover's combustible New Adult series.
My Review:
You know that I am a sucker for a good romance and the more developed the characters are, the faster and easier I lose myself in their world - and Rule is definately a book where I lost myself in the characters and their world. What looked deceptively long, was actually a very quick read for me as I devoured the pages waiting to see what twists and turns would await Shaw and Rule. I don't always love the "New Adult" genre, but I think this book stands with any good romance series that I've read.
One thing you may notice is that Amazon has a number of older reviews of this book that state that there are editing issues - that is for a previous, self-published version of Rule and the current version doesn't suffer from any editing problems - which made it a very comfortable read!
If you are looking for a great, edgy romantic read, then check out Rule! And stay tuned for my review of the next book in the Marked Men series, Jet - in just a few weeks!
About the Author: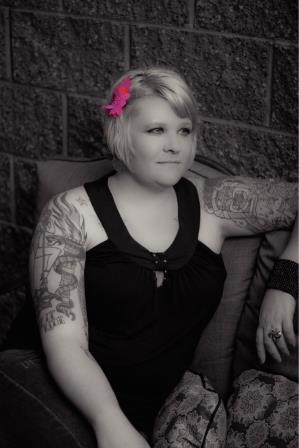 Jay Crownover is the bestselling author of Rule and Jet. Like the characters in her Marked Men series, she is a big fan of tattoos. She loves music and wishes she could be a rock star, but since she has no aptitude for singing or instrument playing, she'll settle for writing stories that have interesting characters and make the reader feel something. She lives in Colorado with her three dogs.
Follow Jay's musings on her blog and connect with her on Facebook.