***This Post Contains Links to an Adult Site - 18+ Only Please click more ***
Over the past several days, I've been asked a few times about blogging with EdenFantasys - it's a company that I've worked with several times over the past few years and that I will continue to work with because I can get great products from them, all for sharing a blog post or two every season with you!
As a blogger, I'm asked to share a blog post containing 200 or more words and at least two links to EdenFantasys and their products or community opportunities... I don't have to blog about what I spend my gift certificates on - I can blog about blogging for EdenFantasys, their Affiliate Program or I can blog about New Products, Coupon Codes and Promotions or any number of other topics!
On top of writing a unique post, I have the opportunity to make another $5, just for adding one of EdenFantasys' banners... and you have a ton of choice - all of them tasteful and I can always find one that matches my post - for instance this one is totally on topic: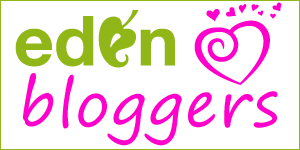 One of the other things that I love about blogging for EdenFantasys is that I get to work with Jenn - she's been great about sending story ideas, keeping in touch when I've been too busy writing other posts and has also been great about participating in blog events and giveaways when the opportunities present themselves!
Blogging about EdenFantasys might not be for everyone, but if you like the products and want to work with a great company, I highly recommend checking out the EdenFantasys blogger program for yourself!
And even if you're not ready to blog for them, it's a great time to shop - check out these buy more, save more codes:
EU15: save 15% on any order
EU20: save 20% on orders of $50 or more
EU25: save 25% on orders of $100 or more
EU30: save 30% on orders of $150 or more
Disclaimer: I received compensation for this post.