I am so pleased to be able to introduce you to West Ashley Wall Art, a fabulous company run by a good friend of mine, Paige. Paige makes one of a kind distressed wood photo frames that can be customized to suit anyone's tastes and color schemes.
Using a palette of colors from Sherwin Williams, the sky is the limit on color combination and she'll even customize the amount of distressing and offer a pop of color by adding beautiful paper to the inside frame if you prefer.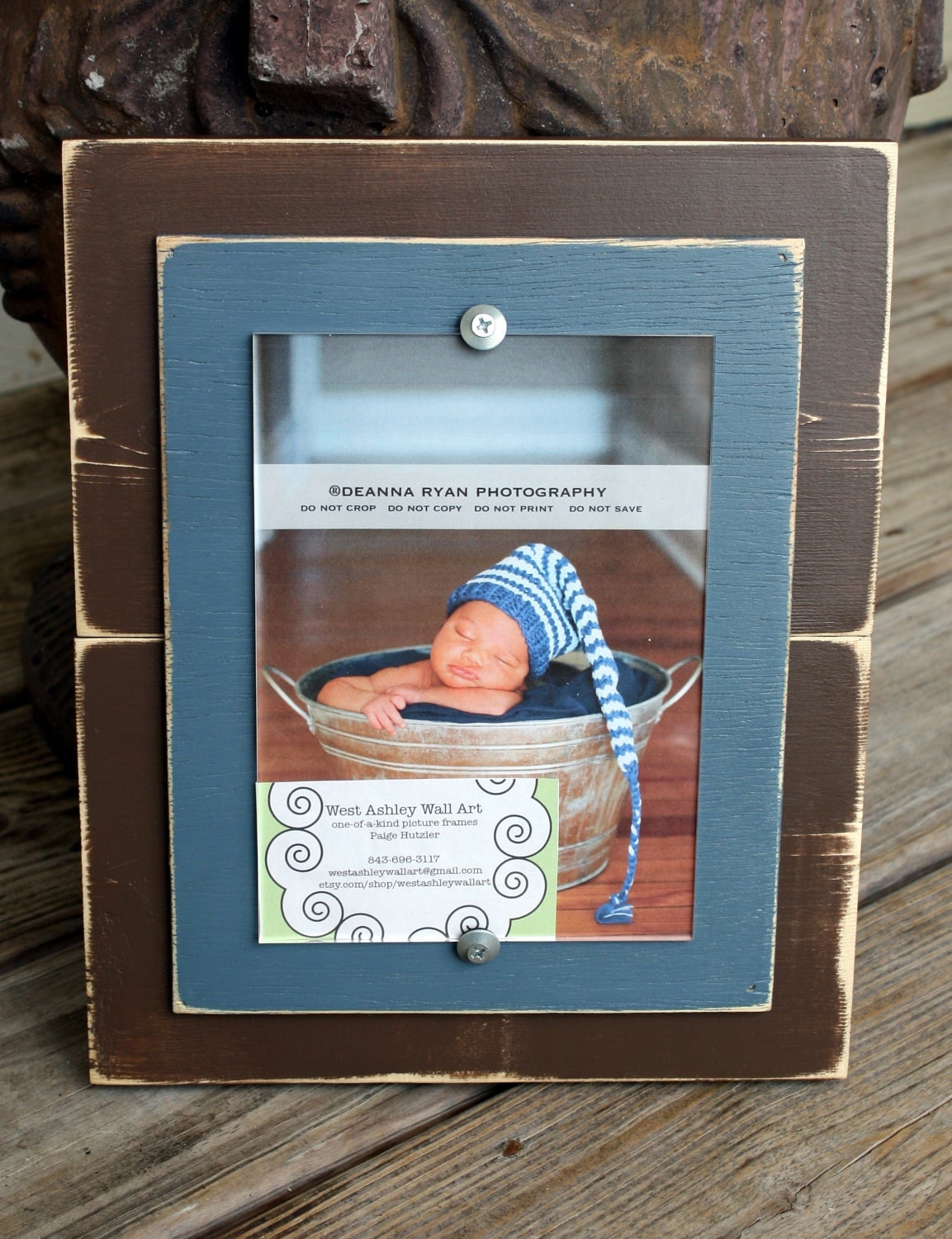 I was lucky enough to be able to visit Paige's studio to choose my frame, but anyone in the US can order from her Etsy store and follow her Facebook Fan Page.
Out of the literally hundreds of color choices, I picked this wonderful color combination of dark brown and smokey blue for my frame, which holds a 5x7 photo and can be hung vertically, horizontally, leaned up against the mantle or displayed in an easel like the one I saw at Paige's studio and fell in love with!
What I love about my frame is that it's unique - even if someone orders the same color combination, no one else will have my frame! You can do what I did and just pick colors that you like or you can match and compliment the room that your frame will be gracing!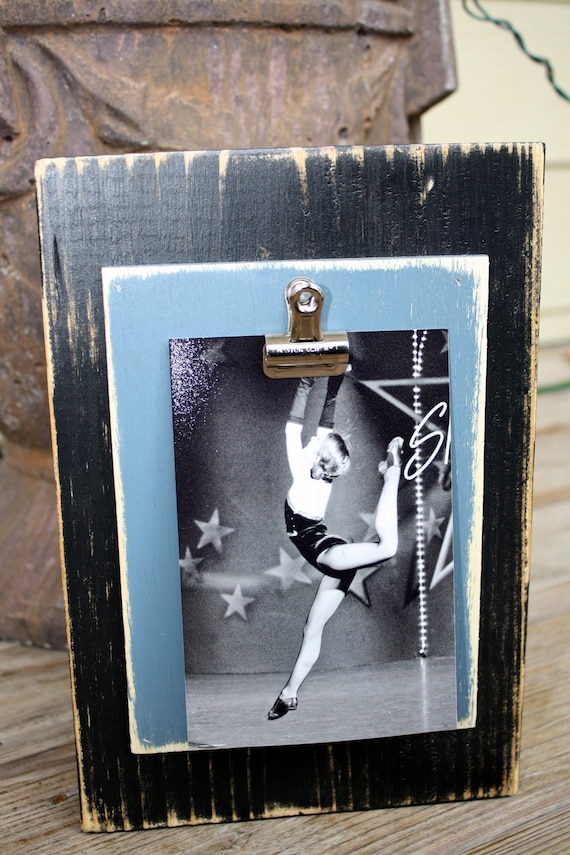 Frames come in a variety of styles and sizes - one of the most unique ones is this fabulous memo block style that holds a 4x6 photo but can also be used to hold notes or recipes! The 4x6 frames are one piece of wood and are self supporting so you can stand it on a counter or table (or still hang it on the wall) and that makes it incredibly versatile, don't ya think!
Paige calls her style "Coastal Cottage" but I call it fabulous! She's a busy mompreneur and mommy to 3 wonderful kiddos and just started her business this fall, but has already drawn the attention of the Etsy world and has been keeping the delivery services busy travelling all over the US to deliver these wonderful frames.
I've already got my eye on my next order - custom designed in my colors of course - but don't you think my kids will look fabulous in this triple 4x6 frame: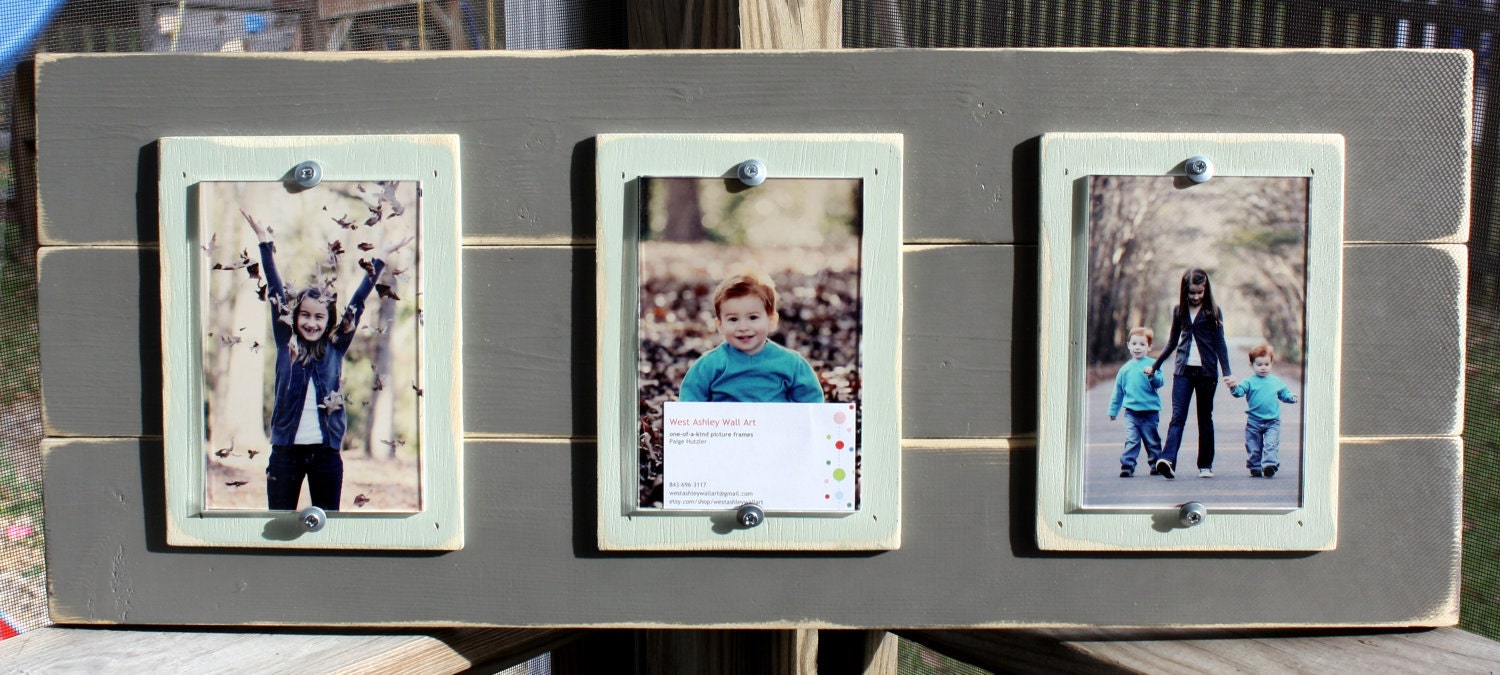 Then again, this keyhook frame would look excellent in my entryway, don't you think?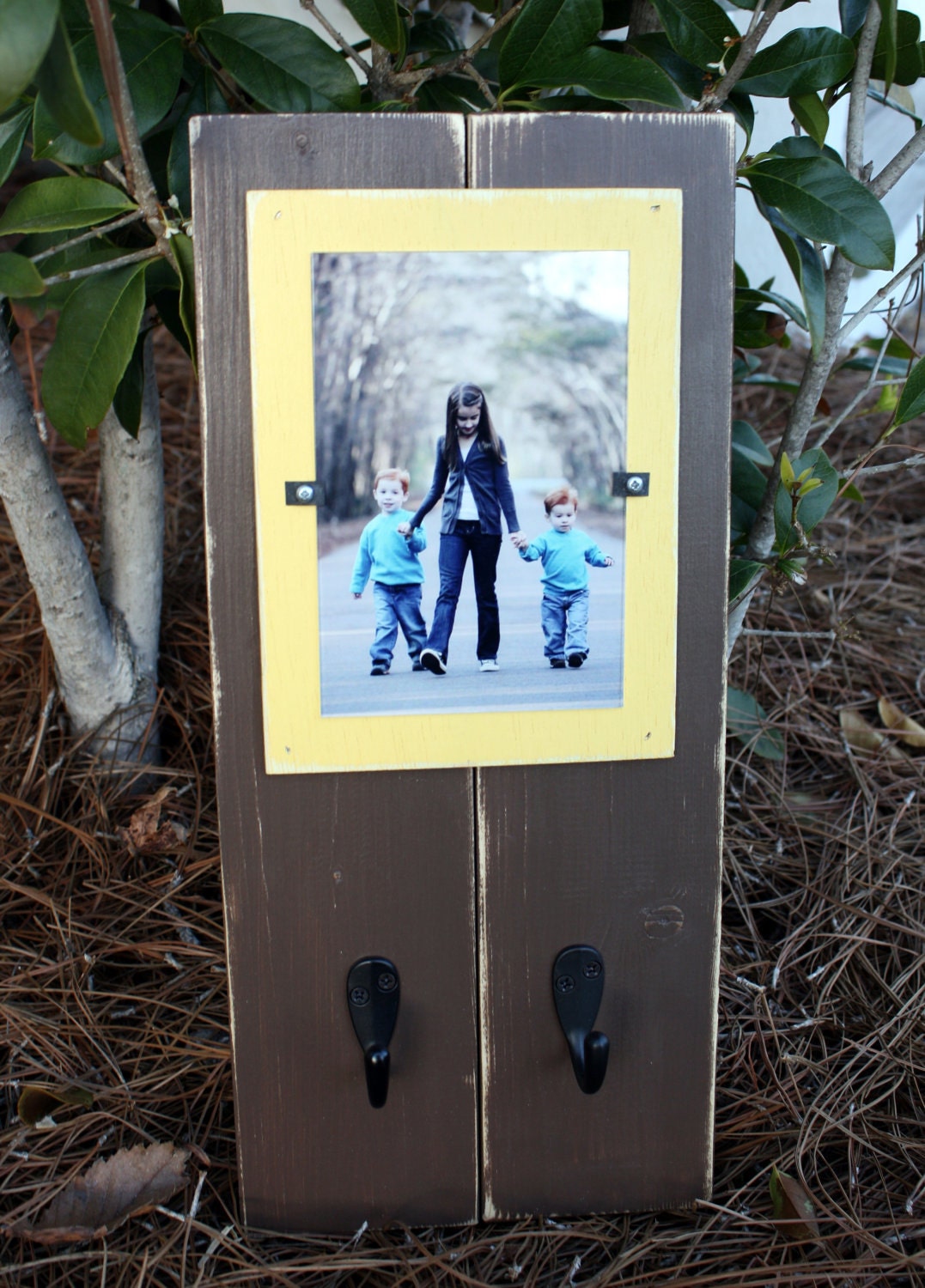 and with Erik always trying to hide my keys, it might be a worthwhile investment in my sanity... maybe if I get a few more sponsored posts or do some extra mystery shops, I'll be able to afford both...
I often wish I had little girls who would like this frame... but since I don't, I can think about ordering one for my nieces....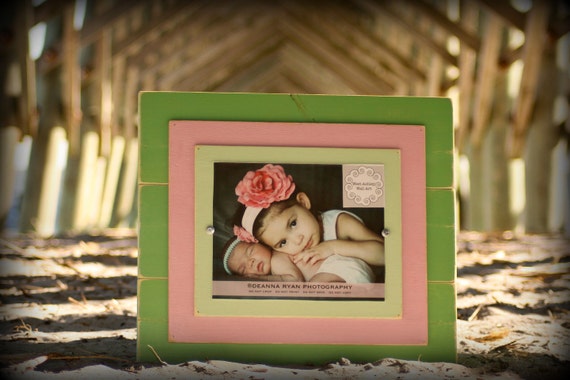 But enough about me - you too can win one of these fabulous frames - your choice of a 4x6 or 5x7 single style - if you are a US resident - just visit West Ashley Wall Art and tell me which style is your favorite (and how you would customize it for yourself) and fill out the rafflecopter form before the giveaway ends on February 18th! You can also save 10% on your first order by using the code: ActingBalanced10
a Rafflecopter giveaway
Disclaimer: I received this product at no cost to me for the purpose of completing my review. All opinions are my own. All photographs are courtesy of West Ashley Wall Art.