*** THIS IS A FAMILY FRIENDLY REVIEW, HOWEVER, LINKS INCLUDE ADULT ONLY MATERIALS ***
One of the things that I am looking forward to once Liam is back at school too, is a chance to put Erik down and have some ME time, a chance to collect my thoughts and relax for the first time in a while...
and I plan to do that in the bath tub, surrounded by bubbles!
I was browsing through
EdenFantasys
collection of yummy sounding bubble baths and shower gels and found a few things that I'm thinking of ordering:
My favorite bubble bath idea from their current offerings is the
Chemistry Bubble Bath set
, and I know that it's popular and good value because the EdenFantasys site offers great reviews and ratings from other customers - there are 54 others who have rated it - and given it an average of 4/5 stars and I had a chance to peruse 26 thoughtfully written reviews, so I know from others experience that I'm getting a quality bath product...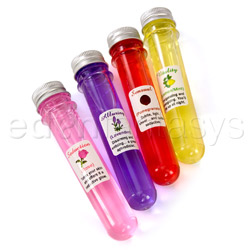 One of the things that I learned when I read through the reviews, that I hadn't even considered before - is that you can reuse the adorable test tubes that the bubble bath comes in. I also really like the variety of scents -Rose, Lavender, Pomegranate and Lemon/Mint that come in the set so that I can match my mood to my bubbles!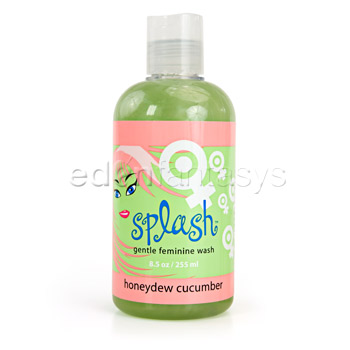 which can be used as a shower gel and body wash... I just love the idea this scent - and again, I feel confident in ordering from EdenFantasys online, because over 100 people have rated this product and it still gets 5/5 STARS and there are 18 reviews that when I read, increased my confidence that this was a product I would enjoy using.
Everything I've ordered so far from EdenFantasys has met or exceeded my expectations and I'm sure once I order these great bath products I'll enjoy them too!

Disclaimer: I wrote this post in exchange for a gift code to EdenFantasys. All opinions are my own.