I am pleased to be part of the TLC Book Tour for South of Superior
.
About the Book:
A debut novel full of heart, in which love, friendship, and charity teach a young woman to live a bigger life.
When Madeline Stone walks away from Chicago and moves five hundred miles north to the coast of Lake Superior, in Michigan's Upper Peninsula, she isn't prepared for how much her life will change.
Charged with caring for an aging family friend, Madeline finds herself in the middle of beautiful nowhere with Gladys and Arbutus, two octogenarian sisters-one sharp and stubborn, the other sweeter than sunshine. As Madeline begins to experience the ways of the small, tight-knit town, she is drawn into the lives and dramas of its residents. It's a place where times are tough and debts run deep, but friendship, community, and compassion run deeper. As the story hurtles along-featuring a lost child, a dashed love, a car accident, a wedding, a fire, and a romantic reunion-Gladys, Arbutus, and the rest of the town teach Madeline more about life, love, and goodwill than she's learned in a lifetime.
A heartwarming novel, South of Superior explores the deep reward in caring for others, and shows how one who is poor in pocket can be rich in so many other ways, and how little it often takes to make someone happy.
My review:
I have to say that I really love character driven books, where there isn't a clear villain or hero because you can really see the development of the whole person and community. South of Superior makes for a good summer read because you can drift along and engage the story without having to guess the next step or figure out who-dun-it...
I really liked the development of the main character and the interplay with her wonderfully different 'great-aunts' and the rest of the town. This book has a wonderfully uplifting message and creates a tale of strength from adversity.
I have to say that this book has 'feel good summer read' stamped all over it. There is enough action once you get passed the groundwork in the opening chapters to keep your interest and makes you fall in love with South of Superior.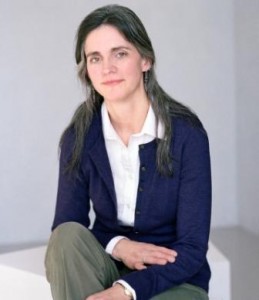 About the Author:
Ellen Airgood runs a diner in Grand Marais, Michigan. This is her first novel.
Visit her at her
website
and on
Facebook
Disclaimer: I received this book at no cost to me for the purpose of completing the review. All opinions are my own.