I am pleased to be part of John Burnham Schwartz' tour of
Northwest Corner: A Novel
as part of his
TLC Book Tour
The New York Times Book Review called Reservation Road "a triumph," and the novel was universally acclaimed. Now, in a brilliant literary performance by one of our most compelling and compassionate writers, John Burnham Schwartz reintroduces us to Reservation Road's unforgettable characters in a superb new work of fiction that stands magnificently on its own. Northwest Corner is a riveting story about the complex, fierce, ultimately inspiring resilience of families in the face of life's most difficult and unexpected challenges.
Twelve years after a tragic accident and a cover-up that led to prison time, Dwight Arno, now fifty, is a man who has started over without exactly moving on. Living alone in California, haunted yet keeping his head down, Dwight manages a sporting goods store and dates a woman to whom he hasn't revealed the truth about his past. Then an unexpected arrival throws his carefully neutralized life into turmoil and exposes all that he's hidden.
Sam, Dwight's estranged college-age son, has shown up without warning, fleeing a devastating incident in his own life. In its way, Sam's sense of guilt is as crushing as his father's. As the two men are forced to confront their similar natures and their half-buried hopes for connection, they must also search for redemption and love. In turn, they dramatically transform the lives of the women around them: the ex-wives, mothers, and lovers they have turned to in their desperate attempts to somehow rewrite, outrun, or eradicate the past.
Told in the resonant voices of everyday people gripped in the emotional riptide of lived life, Northwest Corner is at once tough and heart-lifting, an urgent, powerful story about family bonds that can never be broken and the wayward roads that lead us back to those we love.
Having never read the prequel, I wasn't entirely sure what to expect from this book. What I found was a gripping tale that showcased the raw power and emotion that I found. I was riveted to the story and although I often have trouble with books that skip through multiple perspectives chapter by chapter, I found that I was glued to each person's story and how it impacted the other characters and the world around them.
I found this book to stand well on it's own, but in some ways I would have liked to have read the prequel, Reservation Road prior to picking up this book, so that I could have met the characters in their first time and place.
I can't say that this is a summer beach read - it's too intense and too emotionally draining for that, imho, but I think that if you are looking for impact and emotional depth in a book then you should add Northwest Corner to your TBR pile!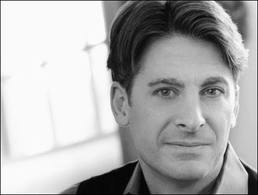 John Burnham Schwartz is the author of the acclaimed novels The Commoner, Claire Marvel, Bicycle Days, and Reservation Road, which was made into a motion picture based on his screenplay. His new novel, Northwest Corner, will be published on July 26, 2011. His books have been translated into more than twenty languages and his writing has appeared in many publications, including The New Yorker and The New York Times. A past winner of the Lyndhurst Foundation Award for mastery in the art of fiction, Schwartz is also an accomplished screenwriter, having written films for Focus Features, Sony Pictures and Lionsgate. He has taught at the Iowa Writers' Workshop, Harvard University, and Sarah Lawrence College, and is currently Literary Director of the Sun Valley Writers' Conference. He lives in Brooklyn, New York with his wife, Aleksandra Crapanzano, and their son, Garrick.
Disclaimer: I received a copy of this book for the purpose of completing this review. All opinions are my own.