I am pleased to be reviewing Wig Begone by Charles Courtley (the nom de plume of Robert Seymour), British Lawyer and funny guy... What started out as an attempt by Seymor to write his memoirs has become a loosely fictitious tale that weaves the history of the London Courts through his own personal experiences and misadventures... If you missed Robert's guest post, I recommend you check it out
here
to read about how the book was conceived.

About Wig Begone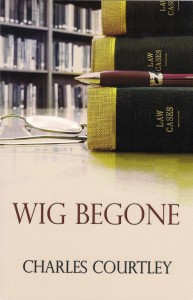 Charles, a newly qualified lawyer without a penny to his name, plunges into the archaic world of the Bar as it was thirty-five years ago. After a stroke of beginners' luck – and a taste of good living – he soon becomes established in practice battling away in the criminal courts, conducting court-martials in Germany and on one horrifying occasion actually appearing in a commercial court, "winding up " companies of which he knows nothing! He encounters a wide range of clients including an Italian motorist charged with assault, who claims to have been savagely attacked by an elderly lollipop man wielding his road sign. On top of that, there are instructing solicitors who never pay him and even one who has departed this world altogether yet still manages to operate on a shadowy basis from the vicinity of Bow Road in East London. Court-martials take Charles abroad where he encounters a German policeman's dog whose canine expertise is deemed to be perfectly sound evidence and samples a night out on the other side of the infamous Berlin wall just making it back to the safety of the West.
Wig Begone
is an exhilarating tale of Charles' early career with disaster often lurking round the corner and culminating in his own appearance in front of England's most notorious judge!
My Review:
You don't need to be a lawyer to find the humour in Wig Begone, but I'm sure it would take some of the inside jokes to a whole new level... Not only did I enjoy the laughs, but I learned a lot about what a muddle the British legal system seems to be... Picture Charles, newly minted lawyer slaving away to make the rent on his tenancy and help put food on the table and forgetting to introduce himself as counsel in his first court appearance... and it goes on from there. This book is filled with wonderful vignettes of British humour and great back story. It is well written, and I laughed from cover to cover.
If you have a lawyer on your Holiday Shopping list, this may be what you are looking for - and even if you don't, I think it still is.... if for no one other than yourself!
It's available for purchase on
amazon.com
for $12.55 or you can WIN IT here on Acting Balanced!
About Robert Seymour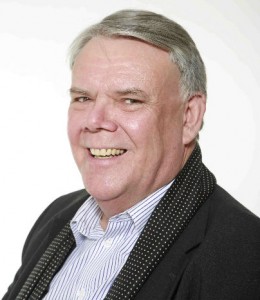 Robert Seymour, (under the pseudonym of Charles Courtley) is a retired judge who lives on the English coast with his wife, Jane, of 38 years, and a small dog called Phoebe.
He is the author of
Wig Begone
, a tale of a young barrister's triumphs and tragedies. As well as adapting his novel into a screenplay and writing a sequel, he contributes to legal newsletters and blogs.
This giveaway is open to the US and Canada. It ends on December 6th, 2010 at 11:59 PM
Winner will be chosen by random.org and entry verified before announcement.
Each entry must be made by separate comment on this post.
Leave a comment about why you want to win this book.
Bonus Entries (Separate comment for each entry):
+1 Bonus entry - Visit Courtley Procedures (Robert Seymour's blog) and leave a thoughtful comment on any post
+ 1 Bonus entry Follow Acting Balanced on Google Friend Connect
+ 1 Bonus entry Subscribe to Acting Balanced by email (must be complete)