I am pleased to be reviewing
Ethan's Chase by Bronwyn Storm
, courtesy of
Pump Up Your Book
, as part of her virtual tour:

From the Publisher: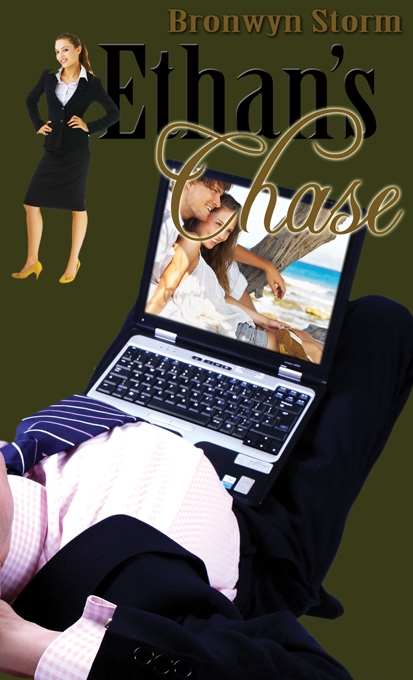 Still wounded from a disastrous love affair, advertising executive Ethan Phillips has spent the past five years outwitting Cupid with a series of dekes and fakes. Who knew the tricky cherub would get wise?
Rather than piercing Ethan's heart with an arrow, he douses it with amaretto-flavored milk. A quick visit to the drycleaner and a stern lecture on the dangers of gorgeous, charming women, and he figures he's made another clean getaway. But when the sexy woman turns out to be Chase Logan, his new systems programmer, Ethan's got nowhere to run. Suddenly, the man who spent his time running from Cupid, is now looking to borrow a few arrows. Ethan's ready to give chase and pursue love.
Will he catch the heart of his programmer or just be left catching his breath?
My Review:
This book hits the ground running.. literally - as the protagonists run into each other and exchange sparks, while Chase dumps amaretto-flavored milk onto an unsuspecting Ethan, and it doesn't let up from there... neither Ethan, nor Chase is ready for the way the heat passes between them, especially not when they start working together. Worse, there's something sinister going on, and it's dragging both of them down...
This book doesn't disappoint in either the romance or the adventure department - it's fun watching two flawed, but loveable people work to overcome obstacles to their relationship - considering they are the biggest obstacles themselves...
If you like a steamy romantic story with a bit of kick, I highly recommend checking out
Ethan's Chase
, available from
Amazon.com
for $10.99
About the Author: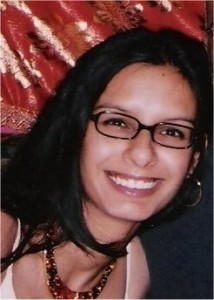 There was only one thing Bronwyn wanted to be when she grew up: a superhero. Sadly, this goal was made moot when she realized that being a klutz was not, in fact, a super power, and her super-weakness for anything bright and shiny meant that a magpie with self-control could easily defeat her in a battle of wills. So, she turned to writing as a way to unleash her inner superhero. She doesn't get to live on a secret space station orbiting the earth (and thank goodness because she gets motion sick on a merry-go-round), but she still get to wear leotards, a cape and say things like, "STAND ASIDE! THIS IS A JOB FOR WRITING-GIRL!"