I want to thank Laura Vosika again for
guest blogging here at Acting Balanced yesterday
and for providing me and one of my readers with a copy of her new book
Blue Bells of Scotland: Blue Bells Trilogy: Book One
.
If you haven't registered to win your copy of
Blue Bells of Scotland
, you need to complete the mandatory entry on
yesterday's guest post
and then you are free to comment on today's review for an additional free entry!
From the Publisher: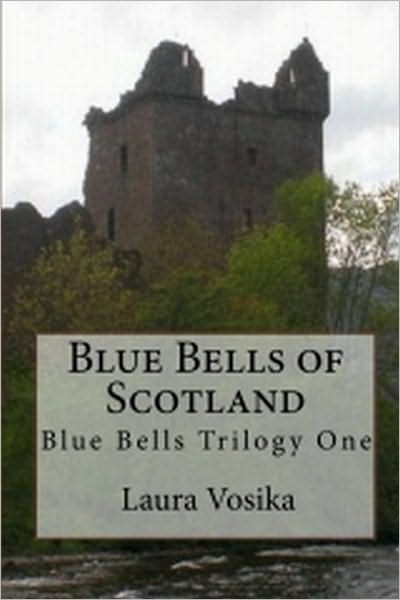 Shawn Kleiner has it all: money, fame, a skyrocketing career as an international musical phenomenon, his beautiful girlfriend Amy, and all the women he wants—until the night Amy has enough and leaves him stranded in a Scottish castle tower.
He wakes up to find himself mistaken for Niall Campbell, medieval Highland warrior. Soon after, he is sent shimmying down a wind-torn castle wall into a dangerous cross country trek with Niall's tempting, but knife-wielding fiancee. They are pursued by English soldiers and a Scottish traitor who want Niall dead.
Thrown forward in time, Niall learns history's horrifying account of his own death, and of the Scots' slaughter at Bannockburn. Undaunted, he navigates the roiled waters of Shawn's life—pregnant girlfriend, amorous fans, enemies, and gambling debts—seeking a way to leap back across time to save his people, especially his beloved Allene. His growing fondness for Shawn's life brings him face to face with his own weakness and teaches him the true meaning of faith.
Blue Bells of Scotland is both a historical adventure and a tale of redemption that will be remembered long after the last page has been turned.
My Review:
I love books that blend the historical with the modern - yes, you need to suspend reality to permit the potential for time travel, but the opportunities to juxtapose the modern, cynical and looser world with the much more rigid, but in some ways less confining world of 1314 gives this book some great moments and the characters an opportunity to grow through both adversity and reflection!
It took me a few chapters to get into the rhythm of the book, because you literally do flip between the Modern and the Medieval worlds and the players in both worlds took time to really sink in, but once I grasped who everyone was, it was natural to want to keep up with both parts of the story simultaneously!
Blue Bells of Scotland: Blue Bells Trilogy: Book One
is definitely the start of something truly unique and interesting - it leaves you in a place where you want to rush out and pick up book two right away! If you are at all into Scottish history or fictionalized history of any sort and want a unique reading experience, I think you should check out
Blue Bells of Scotland
!
About the Author: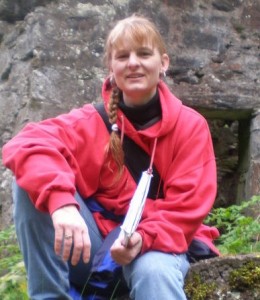 Laura Vosika grew up in the military, visiting castles in England, pig fests in Germany, and the historic sites of America's east coast.
She earned a degree in music, and worked for many years as a freelance musician, music teacher, band director, and instructor in private music lessons on harp, piano, winds, and brass.
Laura is the mother of 7 boys and 2 girls, and lives in Minnesota.
Don't forget that you can win a copy by
reading and commenting on yesterday's guest post
by Laura Vosika and you get a bonus entry for commenting on today's review!