Beachcombers: A Novel
by Nancy Thayer is a novel I received as part of the
Pump Up Your Book
virtual tour and I am lucky enough to be featuring a more in depth analysis of how Nancy came up with the idea for her novel tomorrow... there is also an opportunity to WIN Your Own copy of Beachcombers from Ballantine Books at the end of this review!
Please feel free to post your thoughts and questions for Nancy on today's review or tomorrow's guest post!

From the publisher:
Abbie Fox hasn't seen her father or two younger sisters in almost two years, during which she's jetted around the world and experienced life, if not love. But now Lily, the baby of the family, is sending Abbie urgent emails begging her to return home to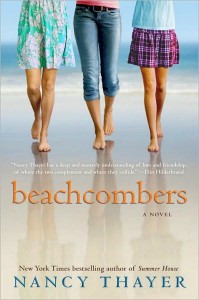 Nantucket. Their middle sister, Emma, has taken to her bed, emotionally devastated after the loss of her high-powered stockbroker's job and a shockingly unexpected break-up with her fiancé. Also, Lily is deeply worried that Marina, the beautiful, enigmatic woman renting their guesthouse, has set her sights on the sisters' widowed father, Jim. The Fox girls closed ranks years ago after the haunting, untimely death of their mother, but seeing their dad move on with his life forces each of them to take stock.
Over the course of the summer, the sisters' lives grow as turbulent as the unpredictable currents encircling Nantucket. When Abbie encounters an incredibly appealing married man, she breaks her own rules in the name of love, fearing all the while that she'll regret it. Meanwhile, type-A Emma learns a new definition of success, and strong-minded Lily must reconcile her dreams with reality. Even Marina, who has come to Nantucket to forget heartbreak and betrayal, faces an astonishing turn of events that will find her torn between fate and freedom. At summer's end, these unforgettable women will face profound choices—and undergo personal transformations that will surprise even themselves.
My review:
This is the perfect summer read - a little romance, a little tension and a lot of family! This is a book that you can take to the beach and lose yourself in... in a good way! You feel transported to Nantucket and become a part of the town, the house and the little playhouse - with excellent storytelling and visualization to guide you.
I love how Nancy Thayer is able to incorporate everyone's story so seamlessly and still show the personalities of each sister and how they inter-relate. I jumped right in and embraced Abbie, Emma and Lily, seeing pieces of myself and my sister and even close friends in the characters. I have to say that I related best to Abbie, being the oldest sibling in my family too... but I saw pieces of myself in Emma, Lily and the 'other woman' Marina who has come to steal their father's money ... Each chapter starts with identifying the primary voice for that chapter and leads you into moving the story forward and waiting with bated breath to find out how the sisters, father and Marina will react to the changes being wrought in their lives...
You can tell that Nancy Thayer loves these characters and the setting for this novel - she breathes it into every page of the book and it's one that I was sorry to see end... I highly recommend that anyone who loves a great story of sisters, love and triumph
pick up this novel
and share it with your sisters.... or your book club. It's made me want to head out and pick up
Summer House: A Novel
, another of Nancy's novels...
now that it's available in paperback
About Nancy Thayer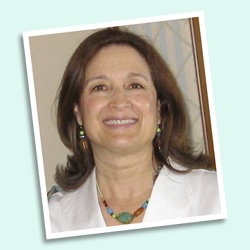 Nancy Thayer is the
New York Times
bestselling author of
Beachcombers
,
Summer House
, Moon Shell Beach
, The Hot Flash Club
, The Hot Flash Club Strikes Again
, Hot Flash Holidays
, The Hot Flash Club Chills Out
,
and
Between Husbands and Friends
. She lives on Nantucket. You can visit Nancy Thayer's website at
www.NancyThayer.com
.
Disclaimer: I was provided with a complimentary copy of this book by the publisher through Pump Up Your Books for the purposes of this review - I was not compensated in any other way and all opinions expressed in this review are my own.
GIVEAWAY:
Enter to win your own copy of
Beachcombers
: A Novel from Ballantine Books - one lucky reader will be chosen after the giveaway closes on July 21st.
Additional entries (you must enter your info and choose the type of entry:
1 for following Acting Balanced on Google Friends Connect
1 for commenting on why you want to win this book on today's post
1 for coming back and commenting on Nancy's
guest post
tomorrow